SHEARINGS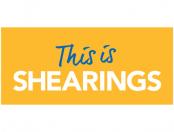 Various Holidays & Hotel Breaks


w: www.shearings.com

We are the UK's largest escorted tour operator, offering a broad range of holidays and hotel breaks to more than 200 destinations across the UK, Europe and Worldwide. With over 100 years' experience of planning and providing holidays, we're also the most well-established escorted holidays business in the industry by air, rail, coach and river cruise.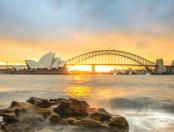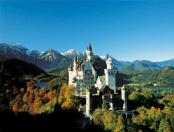 We offer an unrivalled range of expertly planned itineraries throughout the year, with everything from 2-day weekend breaks to 24-day escorted tours. Our knowledgeable and friendly teams look after every aspect of your journey from start to finish. Our drivers, tour managers and hotel staff are always on-hand to take care of you, and ensure you get the very best from your holiday.
We offer a superb selection of amazing holidays by air and rail, as well as an extraordinary range of beautiful river cruises, sailing along some of Europe's most enchanting waterways. You will find an assortment of inspiring itineraries to choose from, including Festival & Event breaks, Horticultural & Garden tours, Battlefield Tours, and premium Grand Tourer holidays.
Now we've expanded the scope of our holidays even further, with a full range of Worldwide itineraries covering all seven continents and including some unique, once in a lifetime experiences along the way. So whether you want to meet the orang-utans in Borneo, sail along the Rhine on a relaxing river cruise, see the famous Blackpool illuminations or enjoy the thrill of Formula One – look no further than Shearings!
We offer a range of flexible travel options to suit you. Our state of the art coaches pick up from over 600 joining points nationwide. All have free Wi-Fi on board and access to 'Roadshow' – our free entertainment package which lets you watch blockbuster films, TV shows, read magazines and books or play games whilst you travel. We offer return flights from most regional airports and also offer holidays by rail, using the fantastic Eurostar service from St Pancras via Paris.
Our distinctive hotel brands offer a range of backdrops in superb locations across the UK. From the lively atmosphere of Bay Hotels in locations such as Eastbourne, Torquay, Blackpool and Fort William to the classic charm of Coast & Country in quieter locations including Stratford-upon-Avon and Tenby, we'll definitely have the perfect hotel break for you.