TRAVEL EDITIONS


3 Young's Buildings
London
EC1V 9DB
t: 020 7251 0045

e: tours@traveleditions.co.uk
w: www.traveleditions.co.uk/Content/GroupTours

At Travel Editions we create tours to suit your specifications, your budget and your interests - no subject too small, no country too far. Taste the gastronomic delights of Sicily, study the Bauhaus in Weimar and Dessau, botanist amongst the wild flowers of Crete or shop till you drop in New York. Wherever you may wish to go we can take you!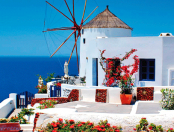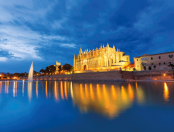 Travel Editions has come a long way since then and offer a vast portfolio of tours from a hotel holiday in Mallorca to discovering St Petersburg's Imperial Splendour and so much more.
Why choose us?
• Competitive prices
• Personal service and attention to detail
• Flexible on numbers
• Just... flexible - travel by land, air or sea, stay in three-, four- or
five-star hotels.
• Last, but certainly not least, we'll make all your holiday arrangements with minimum fuss,
maximum effort, and utmost quality.
Every Group Tour is tailor made to your requirements. No destination is too far and no itinerary too complicated, no matter how large or small your group is. From short breaks in the UK & Europe, to adventurous Long Haul holidays. To find out more contact our groups team today!