AUGUSTUS TOURS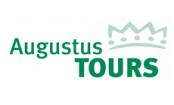 AugustusTours e.k
Turnerweg 6
01097 Dresden
t: +49 (0)351 563 48 0

e: incoming@augustustours.de
w: www.augustustours.de/en

We started business as an incoming travel agency and specialist tour operator in 1997. Our tailor-made group tours to Germany are characterized by creativity and flexibility. As a provider of packages for tour operators and private groups we are passionate about putting together just the right blend of accommodation, guided city tours, museum visits and concert tickets. Our special area of expertise is the development of themed cultural tours ranging from music and history to fine art and steam trains.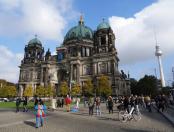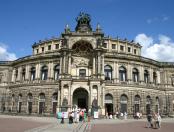 Our offers for groups from 10 persons:
• Classical city tours (e.g. incl. palaces and gardens)
• Musical and cultural tours (e.g. Bauhaus)
• Tours during Christmas season and on feast days
• Land arrangements for river cruises
• Steam train tours
Our tailor-made group tours include:
• Detailed consultation
• Individual offers and travel documents
• Reservation of accomodations, transfers, coach hire
• Sightseeing, museum visits and excursions
• Tickets for concerts and operas
Specially designed cycling tours including luggage transfer services have been part of our tour portfolio since 1998. Our home route is the Elbe Cycle Path, and over the years we have added a range of other great routes to suite a variety of tastes. Saxon Switzerland is right on our doorstep, so it was an easy decision to add walking tours to our portfolio in 2006.
It would be our pleasure to become your go-to partner for city and cultural tours for groups as well as for active holidays in Germany.