DAISH'S HOLIDAYS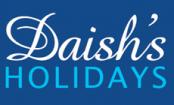 Bournemouth Sands Hotel, 2 West Cliff Gardens
Bournemouth, Dorset
BH2 5HR
t: 01202 638841

e: groups@daishs.com
w: www.daishs.com/groups

Daish's Holidays are proud to have been providing quality UK coach holidays for over 35 years.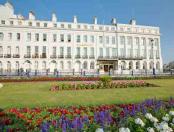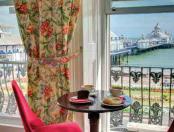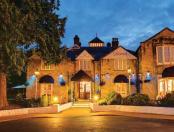 Daish's Holidays provide great value, relaxing holidays on the south coast, the Isle of Wight and we have recently acquired a hotel in Llandudno. This family owned and run, eight hotel group includes:
Daish's Hotel, Shanklin, Isle of Wight
The Claremont Hotel, Eastbourne - Exclusively for Adults
The Sands Hotel, Bournemouth
The Russell Hotel, Weymouth - Exclusively for Adults
Hotel Prince Regent, Weymouth
The Devonshire Hotel, Torquay
The Barrowfield Hotel, Newquay
The Somerset Hotel, Llandudno
A Daish's holiday includes:
Return coach travel, using our own fleet of coaches from a wide range of departure points
Dinner, bed and English breakfast in our own hotel restaurants
Top class live entertainment every night
Optional excursions.
Great Deals for Groups
Why not arrange a group holiday and enjoy a well organised break with your extended family, club or society? We can tailor-make a coach holiday to any of our hotels on whichever dates best suit you.

Daish's Groups
Groups travelling to Daish's hotels come in many shapes and sizes from smaller groups of 15 joining an existing Daish's tour in one of our usual pick-up areas to whole hotel bookings. Groups can travel to Daish's hotels using our fleet of coaches or using their own coach. We have even welcomed Vintage Car clubs using their own Vintage cars and motorcycles. We have many different types of groups that come to our hotels including:
Pensioners Clubs
British Legion and Social Clubs
Rambling Groups
Trade Union Clubs
Bowls Clubs
Horticultural Societies
Retired Staff Associations including Tesco, Sainsbury's, and Unilever
Kent Active Retirement Association Groups
U3A
This list could go on!
Getting to the Hotel
Daish's have our own fleet of coaches, all with toilets and air-conditioning. We have worked on improving the quality of our fleet over the past couple of years and as well as replacing 6 of our older vehicles we have expanded the fleet as the number of hotels purchased increased.

Want to bring your coach? That's not a problem. Most of our hotels have free coach parking. We have recently reviewed our rates for groups wanting to use their own transport, making it better value for you. We will offer you an allocation of rooms including one for your coach driver. If you have 20 or more in your group then you get a free place for you and your driver and if there are more than 40, you will get a free place for the driver and 2 free places for the organiser too.

Excursions
As a group organiser, Daish's try to be as flexible as possible to satisfy your groups requirements. So there are a number of ways to organise your excursions.
Optional Excursions, can be booked and paid for on arrival at the hotel reception
Coach Hire. You can hire a coach for exclusive use of your group for a half day, full day or longer. The coach driver will take you where you would like to go.
Group only excursions. For groups of 30 or more we have a selection of excursions which we will arrange on your behalf.
Tailor made itineraries. We will work with the Group organiser to put together an itinerary to suit your group, this could be a gardens tour, and bowls tour, or include visit to stately homes and other local attractions.

Tailor Made Tours
At Daish's we know that every group is different and has different interests. We like to try and make your holidays with us stress free so we are always happy to organise excursions for you. So if you would like to visit a garden, a stately home, a steam railway and a vineyard, for example, during your stay just let us know, and we can organise it. We will advise you of prices, organise the coach and entrance to any attractions and even provide you with an itinerary to give to your group. So each holiday with Daish's can be different, even if you have a favourite hotel you like to return to.

Daish's Award-Winning Group Holidays
We are honoured that since 2008 our Group Organisers have nominated us for many awards with Group Leisure and GTO Magazines. In 2012, 2014 and 2015 GTO Awards Daish's won the "Most Group Friendly Hotel Chain" Award beating some stiff competition.

For more information about organising your group travel arrangements, call our Groups Team on 01202 638841 or send an email to groups@daishs.com.