RONDO TRAVEL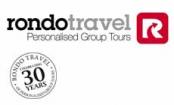 The Cobbles, Langthorne,
Bedale, North Yorkshire
DL8 1PQ
t: 01423 526800

e: info@rondotravel.co.uk
w: www.rondotravel.co.uk

Personalised Group Tours – UK & Worldwide We've been organising group tours for thirty years and have built our reputation on personal service, attention to detail and value for money.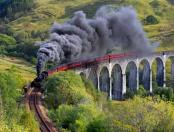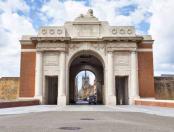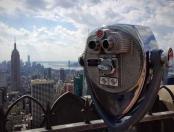 Every booking is planned and managed by an experienced Rondo Travel Manager. This means you get exactly what you want at a price that's within your budget. Every tour is personalised because all our clients are different.
We don't make bookings from a brochure. We are tour operators in our own right. As all our Directors and Managers are fully trained auditors, we strive to inspect every hotel, visit every restaurant and venue and meet every coach driver to ensure the right people are in the right place at the right time.

All hotels are chosen for safety, quality, reputation and past performance with Rondo. They are visited regularly to maintain a high quality and personal relationship with us.

We will not be beaten on price! We challenge anybody to match our exacting standards and beat our price with identical travel.

You're in good hands with Rondo Travel. For your financial and travel protection we are bonded with ABTA and ATOL. We are also a member of the Association of Group Travel Organisers.

When it comes to travel, we know where to go!

We cater for a wide range of groups including leisure, food, wine and educational tours. Imagine the destination and we'll take you there!
Bespoke tours with a choice of transport method, number of nights away, meal and visit options.
Personalised booking forms and help with administration if required.
24 hour on call cover for the duration of the tour.
The whole trip is planned and managed by the same professional and knowledgeable Rondo Manager.
Departure points from anywhere in the UK.
A free no obligation quotation.
Personalised promotional material available.
Many of the groups that have booked their tours with us over the years are U3A groups, AGTO groups, WI groups, Probus clubs, Political groups, Music groups, Historical groups, Gardening groups and many, many more!
What our customers say
"The arrangements you made for us worked like clockwork. It all made a perfect background for a very successful visit, so thank you very much indeed. I really appreciate the trouble you went to ensure that success." - John Watson, Rotary Club
"Thanks for all your help and hard work over the last few months that resulted in a truly memorable trip." – Ann Wilkins, U3A
"I used Rondo Travel to arrange a 4 day visit for 50 constituents to the European Parliament in Brussels. The process throughout was extremely efficient with great feedback from the group, I look forward to many more such visits." – West Midlands MEP
"Thank you Mark Wilson and Rondo Travel for a sterling job. We had such a complicated itinerary but you made it look easy." – St John's, Zimbabwe
"I really enjoyed the trip and the service provided by your company was amazing, thank you, it was superb value for money and the coach was very comfortable and spacious." – Abdul Mateen, Political Group
"Jo is really great with us, always there to help – a real asset to Rondo, thanks. Also, thanks to Atkinsons, they always send us a really great coach driver and they all always go the extra mile to help us out." – MEP Assistant

Programme of Events 2016
Come and see us at the following showcases around the UK. Talk to us in person about your next trip
Wednesday 27th April - Great for Groups - The Beautiful South at Kempton Park Racecourse, Staines Road East, Sunbury, Middlesex, TW16 5AQ between 10.30am – 3.30pm
Wednesday 14th September - Great for Groups North at Aintree Racecourse, Ormskirk Rd, Liverpool, Merseyside L9 5AS between 10.30am – 3.30pm
Wednesday 23rd November - Great for Groups Central, Edgbaston Stadium, Edgbaston Rd, Birmingham, B5 7QU between 10.30am – 3.30pm