As You See Me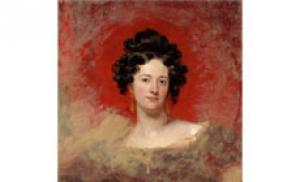 The Salisbury Museum is pleased to announce a major summer exhibition for 2020: As You See Me – British Portraiture: A Living Tradition. The exhibition opens on 2 May and runs until 27 September 2020.
As You See Me is a new and original exhibition that celebrates the British portrait tradition. It highlights a studio practice called Sight-size, where the canvas is placed alongside the sitter so that both appear the same size when viewed together from a given distance. It was a technique used by artists such as Sir Joshua Reynolds, Thomas Gainsborough, George Romney, Henry Raeburn, John Hoppner,
Sir Thomas Lawrence, and John Singer Sargent - among others - whose paintings introduce the exhibition.

Bringing the sight-size tradition up to date, the exhibition will showcase the work of Salisbury-based portrait painter Nicholas Beer. Nick was a senior teacher at the Charles Cecil Studio in Florence from 1992 through 2012. He founded the Sarum Studio in 1995, which became a full-time school of art in 2013. Within the oak paneled walls of the studio (the Wren Hall), Nicholas and his students study and paint the people of Salisbury (and beyond) as a contemporary expression of the British portrait tradition.

Nicholas Beer said, "The wonderful thing about working from life is that nature constantly changes and so presents new ideas to the artist throughout the painting process, which must be edited to reveal the essence of the sitter".

Over the course of the exhibition, Nicholas will be setting up a studio in the Exhibition Gallery and painting a portrait of the museum's Director, Adrian Green.


Back