Bristol Aquarium - February Events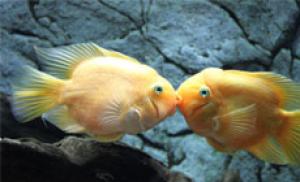 Bristol Aquarium February Events.
Valentines Date Night!
Friday 14th February 2020, 6pm – 9pm (last entry 8pm)
Enjoy the Aquarium after hours with no children in sight! Spend some quality time with your partner on Valentines evening meandering through an oasis of colour, admiring over 40 naturally themed displays and thousands of marine creatures that call Bristol Aquarium their home.
This event is for visitors aged 16+ only. Please purchase tickets online in advance, and members are free!
Special offer 'tickets for two' available on the Bristol Aquarium website!
Ticket for two adults - £27
Ticket for two concessions (student or 65+, proof required) - £24
Website link: https://www.bristolaquarium.co.uk/mc-events/valentines-date-night-4/?mc_id=186
Mermaids and Monsters
February Half Term
Saturday 15th February – Sunday 23rd February
Meet a real life mermaid and learn all about the monsters that lurk in the waters this February half term at Bristol Aquarium!
Make a friend of a beautiful mermaid and hear her 'tails' of life beneath the waves… Tamara, treasure of the sea will be at Bristol Aquarium everyday during February half term 10am-3pm.
Then, be taken on a mini tour of the Aquarium to meet and learn more about the monsters of the waters from those that live in the depths of the oceans.
All included with usual Aquarium admission
Website link: https://www.bristolaquarium.co.uk/mc-events/mermaids-and-monsters-2/?mc_id=177
Back