Shropshire Hills December Events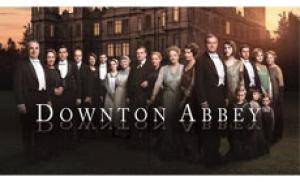 What's on at Shropshire Hills Discovery Centre this December.
In our Gallery 
20th November – 7th January
10am – 5pm
Stephen Michael Law – Versatility in the Landscape

This exhibition focuses on the beautiful Shropshire landscape with paintings in a variety of styles using oils and acrylics. With some realistic paintings, some semi-abstract and some where the artist has used artistic licence.
Free entry. All pieces on display available to purchase.
Become a Habitat Helper!
Sunday 1st December
Join the habitat helpers every first Sunday of the month to give the meadows a little TLC. All ages and abilities welcome, tools and refreshments provided.
Breakfast with Santa 
Saturday 7th and Sunday 8th December – FULL
Afternoon Tea with Santa

Sunday 8th December Added extra due to demand. 

Make your very own bauble in the elf workshop. Meet Santa and his elves as you all enjoy afternoon tea together. Enjoy a selection of finger sandwiches and cakes and choose between hot chocolate with marshmallows or fruit juice – tea and coffee available for the grown ups. Post your letter in Santa's special letterbox – letter writing packs available. Take home a gift from Santa himself.
All children must be accompanied by an adult.
£7.50 per person. Children's include bauble making and gift and adults have a full adults breakfast.

3pm-4pm Afternoon tea with Santa

4pm-5pm Elf taught bauble workshop

Come a little earlier to write your letter to Santa using our special letter pack.
Christmas Vegetarian Cooking

Thursday 12th December

Milly Rees' annual Vegetarian Christmas Cookery day will have a new menu of dishes for Christmas this year to serve on Christmas day or at any time in the festive season. We will make canapes, a starter, a main dish and a dessert. in our Pop-up kitchen. She will show you there is more to vegetarian cooking than nut loaf and bean feasts!

This hands-on cookery session is a great way to kick-start a new way of looking at vegetarian cooking for yourself, for friends or family at Christmas and throughout the winter months. You will learn how to use fresh flavours and combinations of ingredients to make dishes that look and taste so good they will become as much a part of your Christmas as the turkey!
You don't need to be a vegetarian. You don't need to be a good cook! Just come along and enjoy a meat-free day of stirring, chatting and simmering.
Everything you make you take home along with recipes, tips and ideas for more you can do in your own kitchen.

£35 per person to include all ingredients, booking essential.

Downton Abbey – Flicks in Sticks
Film 
Friday 20th December 

Excitement is high at Downton Abbey when the Crawley family learns that King George V and Queen Mary are coming to visit. But trouble soon arises when Mrs. Patmore, Daisy and the rest of the servants learn that the king and queen travel with their own chefs and attendants -- setting the stage for an impromptu scheme and other shenanigans. Film starts at 7.30pm, refreshments and a licensed bar available from 6.30pm. Home roasted ham with oven potatoes, seasonal vegetables and parsley sauce. *Vegetarian option available - £7 when booked in advance, £8 on the night. £3 per child, £5 per adult and £15 per family of 2 adults and 3 children. Booking advised.

Festive Winter Crafts

Friday 27th December 11am-3pm

In the quiet time between Christmas and New Year, carry on the fun at a funky festive craft session. Make melted snowmen biscuits, sparkly icicles, snowy scenes, wool snowflakes and more. Just £4.00 per accompanied 4-11 year old. No need to book, just drop in.
New Year's Eve – Children's Celebration

Tuesday 31st December 11am-3pm

Bring the children to celebrate the New Year with this children's celebration drop in day. Make confetti poppers, a 2020 new year's mask, spin drum noise maker, bake some stained glass biscuits and have them with your very own mocktail to toast to 2020. 
Just £4.00 per accompanied 4-11 year old. No need to book, just drop in. 
Party costumes welcome!
For information please call 01588 676060 

Back