A Celebration of Talk Talk & Mark Hollis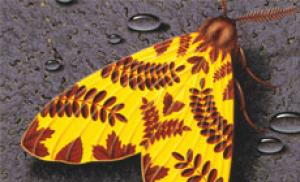 Southbank Centre, in partnership with Eat Your Own Ears, announces the full line-up for a special one-off night paying tribute to the pioneering and hugely influential 1980s British pop and rock band, Talk Talk, and their late frontman Mark Hollis, at Royal Festival Hall, 26 November 2019.
Special guests announced today are:
•
Frontman of legendary UK band Hot Chip Alexis Taylor
•
English singer, songwriter and multi-instrumentalist Hayden Thorpe, formerly of the indie pop band Wild Beasts
•
Progressive pop singer, songwriter, musician, producer and label owner Jane Weaver
•
American musician, singer-songwriter and producer Joan Wasser, aka Joan As Police Woman
•
Founding members and songwriters of Oxford seminal four-piece Ride, Andy Bell and Mark Gardener
•
My Brightest Diamond, the project of singer-songwriter and multi-instrumentalist Shara Nova
•
Former frontman of Indie rock band The Maccabees and solo singer-songwriter Orlando Weeks
•
British singer and songwriter, formerly of ambient heavyweights Zero 7, Sophie Barker
•
English musician, singer-songwriter and record label founder Tim Burgess, best known as the lead singer of the alternative rock band The Charlatans
•
The ever evolving hit band Turin Brakes
A Celebration of Talk Talk and Mark Hollis brings together founding member of Talk Talk Simon Brenner alongside the Spirit of Talk Talk band. With an extraordinary roll-call of guests they will perform songs from across the band's eclectic catalogue, including their groundbreaking final records Spirit of Eden (1988) and Laughing Stock (1991) neither of which have ever before been performed live. The event follows the death of Mark Hollis, the band's lead singer and chief songwriter, in February 2019.
The Spirit of Talk Talk band includes former members Jeep Hook, Martin Ditcham and Rupert Black alongside David Rhodes, Ian Curnow and Johnny Turnbull, and guest bassist John Mckenzie. Musical direction is from Grammy and Ivor Novello Award-winning songwriter and past Mark Hollis collaborator Phil Ramocon.
Alexis Taylor, Hot Chip, said: "Mark Hollis and Talk Talk were masters of creating atmosphere, drama and tension on beautiful sounding, original, expansive and, sometimes, very sparse recordings. They carried on a tradition started by the likes of Can and Miles Davis, in terms of editing down long takes of improvisation to create masterpieces that live on forever as long-playing records. It will be an honour to pay tribute to their music and share the stage with some of the musicians involved in making these wonderful recordings."
Joan As Police Woman, said: "I was thrilled to be invited to contribute a song to the Spirit of Talk Talk tribute album and book and now I can't wait to collaborate and perform at Southbank Centre for this special celebration of the life and music of Mark Hollis."
Tom Baker, Eat Your Own Ears, and Bengi Ünsal, Head of Contemporary Music, Southbank Centre, said: "This celebration of Talk Talk and Mark Hollis is going to be a very special, one-off evening of magical music. It's fantastic to have such an array of brilliant guests from Hot Chip's Alexis Taylor, Jane Weaver, and Ride's Mark Gardener and Andy Bell, to Joan As Police Woman alongside some of the fabulous musicians that have played with Mark Hollis on the Talk Talk albums and on tour. It's going to be an unforgettable and truly magnificent event."
This event coincides with the release of The Spirit of Talk Talk, a full colour book celebrating the music and art of the legendary band, compiled by Toby Benjamin. The book includes a preface by founder member Simon Brenner, interviews with Paul Webb and Lee Harris, contributions and tributes from musicians, friends and fans, plus a heartfelt afterword honouring founder and leader Mark Hollis. The book will be available for purchase on the night.
Back