Half Term Fun at Stratford Literary Fest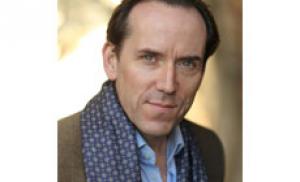 The Stratford Literary Festival will host a packed programme of activities including storytelling and craft workshops for children of all ages from 1 – 3 November at Stratford Play House.
On 1 November Kates StoryTree will entertain children with morning and bedtime stories from 10am – 11am. The free to attend event takes place at Boston Tea Party in Henley Street.
Arty Splatz will give children the opportunity to explore the Very Hungry Caterpillar with fun messy play. The sessions last 40 minutes and cost £6 per child. Suitable for children aged from 6 months to 8 years.
Children can enjoy a Craft Workshop to create a giant caterpillar celebrating 50 years since Eric Carle's caterpillar first chewed his way into book history. Children can drop in between 1.30pm and 3.30pm and costs £5.
The Blue Peter Book Award-winning writer, the hilarious Andy Seed, will be exploring all things gross as he reveals the gruesome contents of his new book, A Giant Dose of Gross on 1 November from 4pm – 5pm.
Children can discover the smelliest, grisliest and wackiest animals on the planet including cannibals, earwax-eaters, bloodsuckers, bottom sniffers, poo-bombers and parasites that live on your face. Ideal for children aged 7- 10 years and costs £7.
Children are invited to find out about foxing grown-ups with Roald Dahl's insulting language on 2 November from 11am – 12noon. In a fun, interactive show, Sara-Jane and Fiona, The Word Wizards, will give children tips, definitions and examples from the World's No.1 storyteller. Ideal for those aged 4-11 years and costs £8 per child.
Comedian, actor and director, Ben Miller will be reading his book The Night I Met Father Christmas on 2 November from 3:30pm – 4:30pm and costs £8 per child. He will also talk about his latest published book The Boy Who Made the World Disappear. Events round off on 3 November with some Really Big Pants Theatre Company storytelling fun from 11am – 12noon and cost £8 per child.
Annie Ashworth, Festival Director said "We have a packed programme of activities this half term for children of all ages to enjoy. Our award-winning authors will really inspire children and bring their stories to life and our workshops will stimulate plenty of imaginative play!"
The Winter Weekend also runs from 1 to 3 November featuring several respected writers and veteran broadcasters including Sir Trevor McDonald, John Humphrys, Sir Max Hastings and Jenny Éclair. This year's Winter Weekend is sponsored by David Hunt Lighting, long-time supporters of the Festival.
Tickets are available by phone on 0333 666 3366, online via the Festival website at stratlitfest.co.uk or in person at Stratford Play House. For further information please visit www.stratlitfest.co.uk
Back