Drawing on Nature: Taki Katei's Japan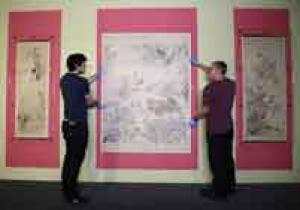 4 October 2019 – 13 April 2020, World Museum Liverpool. Once a celebrated artist in Tokyo, Taki Katei (1830–1901) had the honour of his paintings being displayed in the imperial court, and his impressive works travelled to international expositions. After his death, one of his pupils, Ishibashi Kazunori (1876–1928), took charge of a large group of sketches and brought them to Britain when he came here to study in 1907. Drawing on Nature will show a selection from Katei's collection of drawings that he used for teaching, for preparing some of his major commissions, and as aides-mémoire.
Despite Katei's fame during his lifetime, after the early 1920s, he largely disappeared from art history until the recent research of guest curator, Dr Rosina Buckland. "Taki Katei was a fascinating figure, straddling the divide between traditional and modern in late 19th-century Japan. It is remarkable that the archive of such an important artist is available to us in Liverpool. We can learn so much about his process of making, and also about the role of his student, Ishibashi Kazunori, in bringing these drawing to Britain."

Tickets for this exhibition are available to purchase, priced at £6 for adults, £5 for concessions and £2 for 6-17 year olds. Free for under 5s. Members and Patrons of National Museums Liverpool receive free entry to the exhibition.
Back