GALINA GROUP TOURS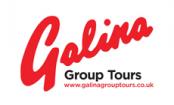 Chester
CH1 1NQ
t: 01244 314999

e: info@galina.co.uk
w: galinagrouptours.co.uk

Galina Tours was first established in 1989 were we first began by organising tours for veterans & other interested groups to the battlefields of France, Belgium & the Netherlands. We also arranged study tours for schools & colleges first for History & English departments & then across the whole UK curriculum.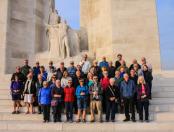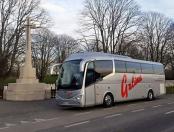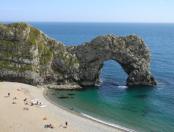 That's where the idea for Galina Group Tours originated. We realised that we were visiting some really interesting places with schools that would have a wider appeal for Adult groups as well.
Our intention is to make our tours enjoyable but also informative, thought-provoking & interesting; not simply a collection of facts or amusing anecdotes but something with real substance behind them delivered by guides who know what they are talking about.
Tour Categories:

Battlefield Tours
Our battlefield tours offer groups the opportunity to explore iconic places & examine momentous events in history from the point of view of those who took part in them.
Art Tours
Explore world-class galleries & museums with your group. Choose from London, Paris, Amsterdam, Amiens, Lille, Auvers-sur-Oise & Giverny.
Cityscapes & Landscapes
Find out how cities work or how coastal processes have shaped our environment. Choose from London, Snowdonia, Liverpool, The Lake District, Dorset, Amsterdam & Paris.
First World War Poetry Tours
Our guided tours place the poetry of the First World War, in situ, on the battlefields & explore changing attitudes & values during the course of an epic struggle fought in appalling conditions.
UK Heritage Tours
Explore the legacy of Britain's military, industrial & literary past from the Roman Conquest to the 20th century & encounter people, places & ideas that shaped History.
Christmas Market Tours
Visit the vibrant Christmas Markets of the UK & France. Choose from Edinburgh, Manchester, Lincoln, Birmingham, London, Lille, Amiens, Arras or Paris.
Commemorative Events
Organising a tour to a major commemorative event can be daunting & time-consuming. Dealing with security arrangements & traffic restrictions, acquiring accreditation's & liaising with national & local authorities are all, quite frankly, off-putting. With our long history in attending & arranging tours to such events, we can take the headaches out of the whole process by dealing with all of these matters for you & your group to ensure your tour is both enjoyable & memorable.
Visit our website www.galinagrouptours.co.uk to discover a wide range of suggested Group tours in the UK & Europe or call us to discuss your bespoke tour requirements.