Trinity Buoy Wharf Drawing Prize 2019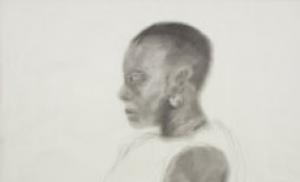 Following a glittering launch at Trinity Buoy Wharf in London on 25 September, The Salisbury Museum is now looking forward to being the first venue on a tour of the Trinity Buoy Wharf Drawing Prize 2019. The exhibition will open on 12 October 2019 and run until 11 January 2020.
The Trinity Buoy Wharf Drawing Prize, formerly Jerwood Drawing Prize, is the largest and longest-running annual open exhibition for drawing in the UK. Selected from original drawings, the exhibition has established a reputation for its commitment to championing excellence and promoting, celebrating and challenging contemporary drawing practice. This open exhibition is a platform for drawing practitioners to showcase their work alongside other leading contemporary artists and makers in the field. The 2019 exhibition is made up of a diverse selection of work which explores the nature, role and value of drawing in creative practice today.
The 2019 prize winners were announced at the launch, with First Prize being awarded to Alice Motte-Muñoz for a work entitle Reverie – a shimmering study in graphite and pencil. The distinguished panel of selectors: Chantal Joffe RA, artist; Andrew Nairne OBE, Director of Kettle's Yard; and Professor Dorothy Price, of the University of Bristol and Author and Editor of Art History, had the immense task of selecting 68 drawings for the exhibition from over 1,798 submissions, and then finally choosing the four prizewinning drawings. In 2019, the biennial Evelyn Williams Drawing Award was also awarded to one of the 62 artists and makers with drawings included in the exhibition.
Professor Anita Taylor, Director of the Trinity Buoy Wharf Drawing Prize Project, says: 'The Trinity Buoy Wharf Drawing Prize project celebrates the role of drawing within creative practice; it is clearly evident in the 2019 exhibition that drawing remains a central and pivotal activity for artists and makers, as a fundamental means of communication and expression.'.
Back