AGTO Open Day Invitation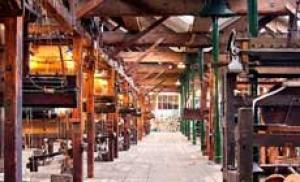 Join us 11 - 2 pm Thursday 26th September for a FREE guided tour and the opportunity to visit the Silk Museum with refreshments provided. You're welcome to bring a guest. Please confirm numbers by 20th September.
Come and Find Out What We Offer

Europe's largest collection of Jacquard Silk Hand Looms:
Experience the unique sights and sounds of a technology that laid the foundations for our digital age.

The only Silk Museum in the North:
Explore how silk shaped Macclesfield over 300 years, it's intriguing connection with Egypt, and the crucial role that our silk industry played during the Second World War.
Back